Party in the Park Music & Marketplace 2023:
Wednesdays, June 14 - August 2
Paradise Community Park
5570 Black Olive Drive (Corner of Pearson & Black Olive)
6:00 - 8:30p.m.
The Paradise Ridge Chamber of Commerce, in cooperation with the Town of Paradise, is proud to host a weekly summer celebration of community and commerce. Located in the historic heart of Paradise, Party in the Park Music & Marketplace is a convergence of families, community members, and commerce that reinforces neighborhood bonds as we gather in our hometown.
This 8-week event features produce, craft, commercial and non-profit vendors, live bands, and intermission acts featuring dance, youth groups and demonstrations.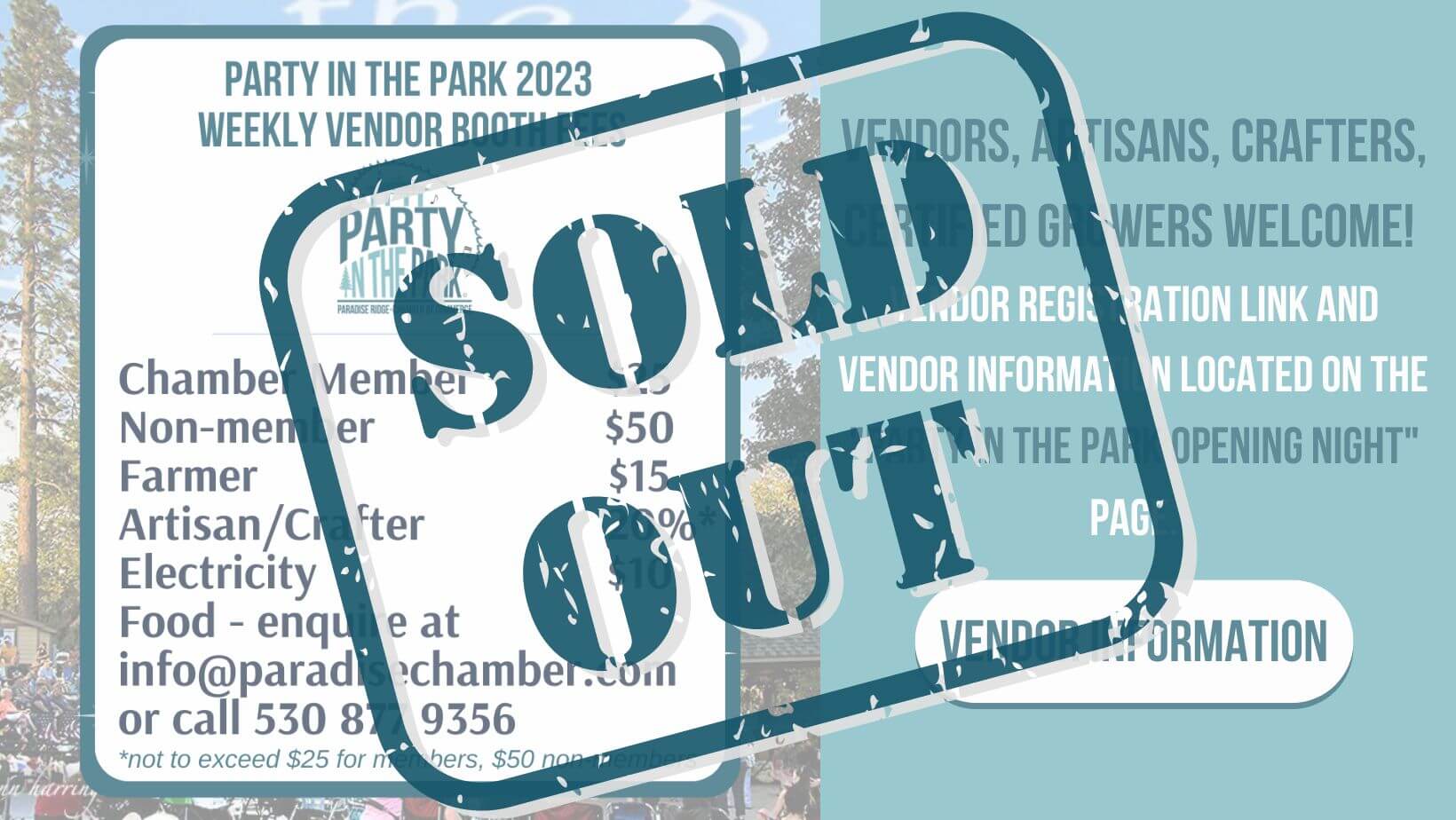 Thanks to our generous donors and wonderful community our 2023 sponsorships are sold out.
2023 Entertainment Schedule
6/14 Overdrive - 70's and 80's classic rock
6/21 Tribute to Alan Rigg - A musical farewell featuring funky New Orleans, Blues & Jazz
6/28 Lee Side Riders - Country and rock favorites and originals
7/5 Special Guest - Fun dance music and classic favorites
7/12 Soulfistication - Funk, soul and groovy tunes
7/19 Soul Posse - Upbeat dance music and fun sing-along songs
7/26 Driver - Classic rock, Blues, R&B
8/2 Jimmy Becker & Friends - Acoustic classic rock and unforgettable original tunes